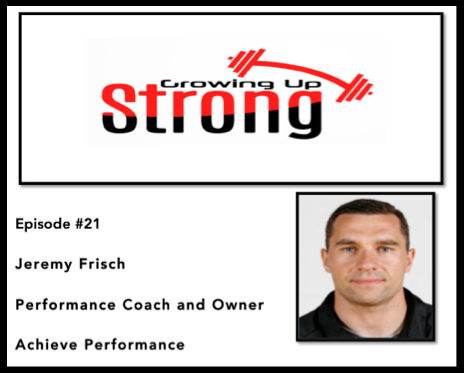 This is Growing Up Strong Episode 21!
 You thought it was goodbye....nope!
Back with a bang, our guest on this Episode is Jeremy Frisch! Performance coach and twitter video extraordinaire.
Topics Covered include:
-Play as a tool
-When to introduce structure
-Synchronicity in group coaching
Please feel free to leave feedback wherever possible, on Podbean, Twitter or itunes itself!
Catch me on twitter @Coach_Joycey
Thank you and enjoy!